Iowa is often missed when picking vacation spots. Still, the Hawkeye state has much to offer, especially in these towns along the Mississippi River, often visited by domestic river cruises.
Dubuque
The Fenelon Elevator is a unique attraction in Dubuque that is nearly 300 feet long. From the top, you'll have views of Iowa, as well as Illinois and Wisconsin. It's open from April through November. The National Mississippi River Museum and Aquarium is open all year and is a must-see. You can learn all about the history and current status of the River. The aquarium is also a lot of fun and offers animal encounters.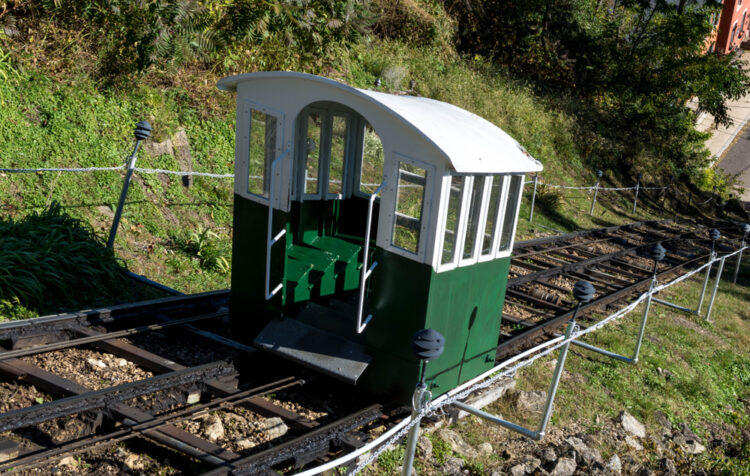 If you want to stay in Dubuque, there's an assortment of accommodations. The two most possible couldn't possibly be more different. The Grand Harbor Resort is right in the port area. It is the perfect family spot with a waterpark, arcade, and laser maze. The Hotel Julian is a historic boutique hotel, with luxury linens and amenities.
Consider taking the 30-minute ride to the Field of Dreams Movie Site if you have extra time in Dubuque. It's a spot I promise all movie fans will not forget.
Clinton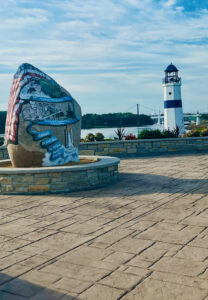 You probably have never heard of Clinton, Iowa. It's not surprising because its downtown is not what it is well known for. It's the outdoor activities that draw visitors. Clinton has over 300 acres of parks that include hiking, swimming, fishing, golfing, and more. The biggest is Eagle Point Park, which has 200 acres. If you are interested in birding, Clinton also has the Soaring Eagle Nature Park. Horticulture fans will want to save time to visit the Bickelhaupt Arboretum.
Baseball lovers can catch a game at the stadium with the Lumber Kings, one of 17 teams in the Prospect League. I was impressed with the beautifully developed Clinton Riverfront area. It is perfect for bikes and pedestrians. It is also the place cruise ships can dock.
Le Claire
The biggest draw to Le Claire is the Buffalo Bill Museum. Plan two spend an hour or two there learning everything about the former town native. The artifacts are extensive, but you should also take some time to check out the exhibit on Le Claire and its relationship with the Mississippi River.
Be sure to visit the downtown. It is worth a trip, with an assortment of shops and restaurants, the Mississippi River Distilling, Green Street Brewery, and the Shameless Chocoholic.
Le Claire offers another opportunity you'd have trouble finding in the same place anywhere else. Lock Number 14 offers Bald Eagle sightings through the winter months, then Pelicans in the spring and summer. It's an experience to see and photograph no matter what time of the year you go.
Burlington
In addition to all the activities Burlington has to offer, it has a claim to fame. It is home to Snake Alley, a street named "Unbelievably Crooked" by Ripley's Believe It Or Not. It is in the historic district and fun to walk down. You can walk, bike, or run something straighter at Star's Cave Park Preserve Gallery. From there, you'll find an extensive trail system that leads you to fantastic views of limestone bluffs and the Mississippi River. Mosquito Park is another place to see these sites. Bring a camera.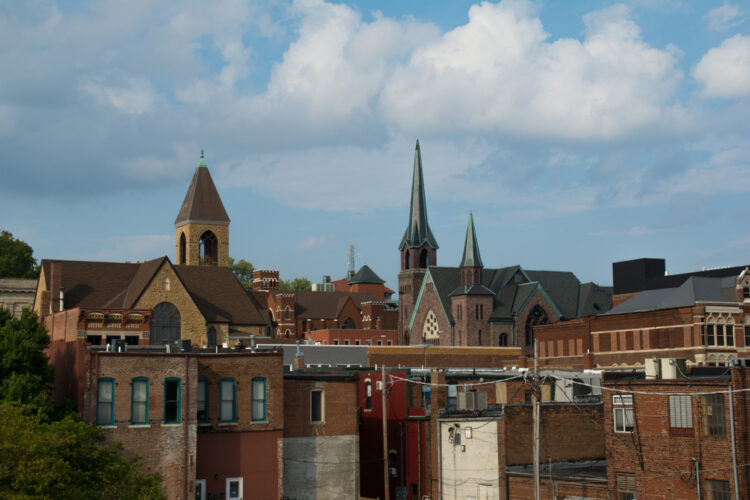 If you just want to kick back, don't worry, there are nearly two dozen bars and restaurants in Burlington. The Capitol Theater is also downtown. It was built in Art Deco style in 1937 and plays classic and independent films, and also offers concerts and shows.
Getting There
I visited these spots on an Upper Mississippi river cruise, allowing me to also visit spots in four other states without packing and unpacking. Eastern Iowa in Cedar Rapids is the nearest major airport. It's about an hour from Dubuque and serves five major airlines with more than a dozen non-stop flights. You can also drive to O'Hare Airport in Chicago to Dubuque in less than three hours.